Captain John D. Mason Veteran Peer Outreach Program
Veteran Outreach designed to reduce suicide!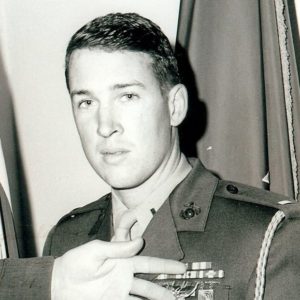 Created in 2018 and named after a Vietnam Veteran who lost his own battle with depression and PTSD. The Captain John D. Mason Program is a Veteran Peer Outreach Program designed to connect Veterans to mental and physical healthcare at the VA and community resources to help prevent Veteran suicide.
The premise of the program is to have Veteran peers actively reach out to Veterans in the community that are not receiving healthcare in one capacity or another, increasing engagement in VA healthcare services and other community resources, to live a health, productive life.
We can help you connect to the VA. Contact us today!.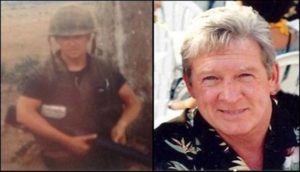 Chris Swift
Veteran Peer Specialist
Mark Flower
Veteran Peer Specialist
Chris Swift, Veteran Peer Specialist
Decorated and retired US Army Combat Medic.
20 years Military Medic and Emergency Department.
Experienced in policy development, staff management procedures, and operational improvements positively impacting overall morale and productivity.
My goal is to help other Veteran's with the tools and experience that I have developed over my many years of dedicated service.
The Crew
A Team You Can Rely On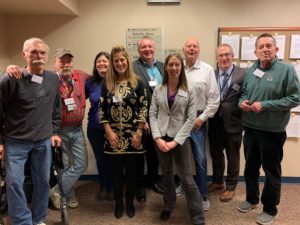 Great team to support the mission to connect with Veterans!
Mark Flower, Veteran Peer Specialist
Retired US Army Veteran with 17-year career as Staff Sargent, 11B Infantry, 19E Armor and 91B Medic.
A Vet in recovery and an advocate for change.
Community engagement consultant at MCW & Milwaukee VA.
Co-founder of Dryhootch of America and very involved with Milwaukee area Veterans working as the Veteran Peer Coordinator for Milwaukee County Veterans Court and the new state-wide Veterans Peer Respite.
Involved with the (HSR&D) (VA), advocating for Veterans engagement as a partner in Research.
Constantly advocating for the wellbeing of our Veterans in the community, and folks in general.
Mission Statement:
"Save Lives ~ Keep Families Together"
Our Mission is to:
Help motivate Veterans and their families to engage in Veteran Administration health systems, seek eligible VA benefits and/or connect with other health care systems. The primary goal is to provide Veterans with the knowledge and resources to live a healthy and productive life. This will be accomplished by developing a sustainable outreach program of Veteran Peers who use their unique skills and Veteran affiliation to develop a connection with Veterans and their families.